(photos by Lennart Ootes)
Jan Timman (14 December 1951)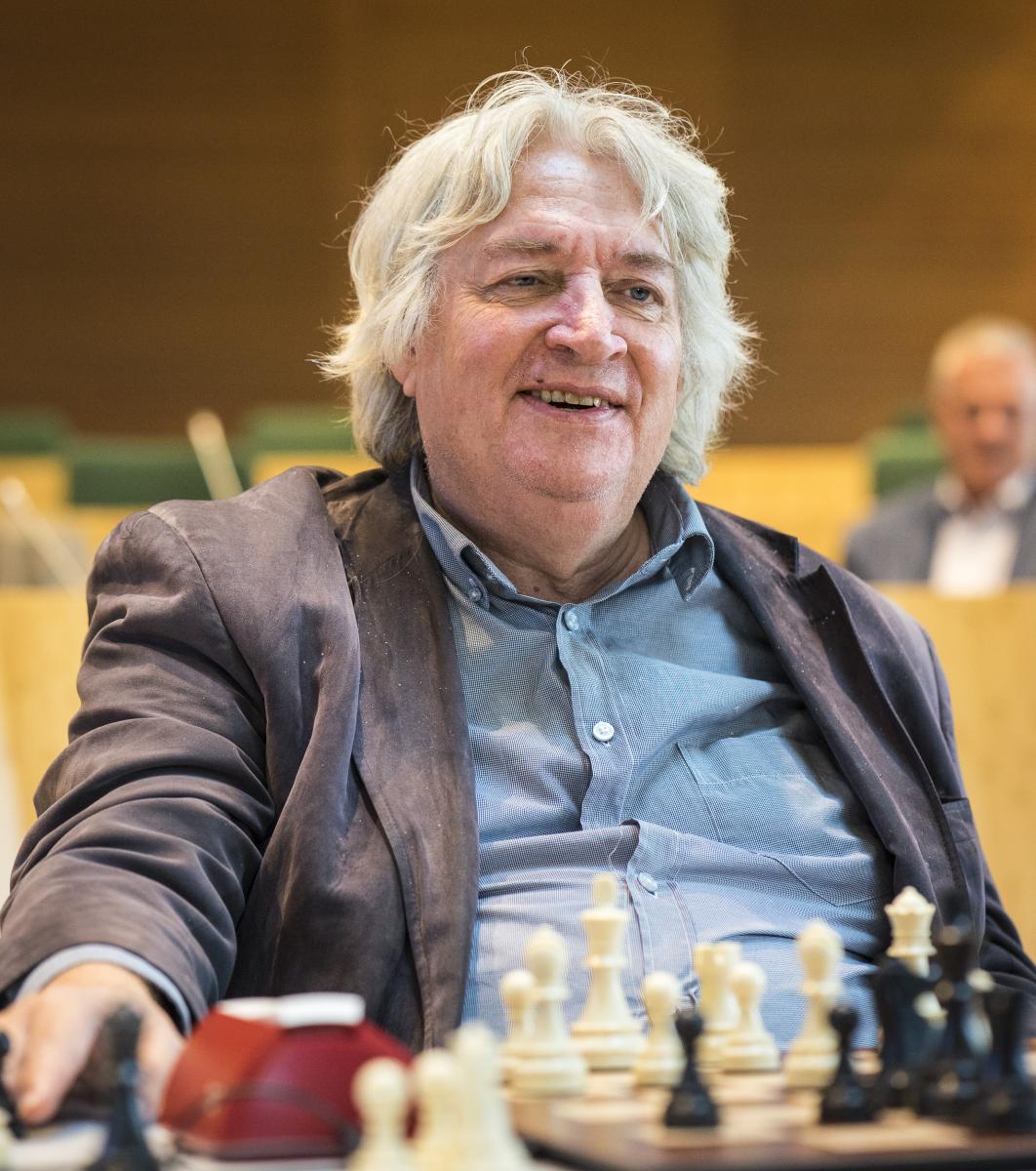 For many years, Jan Timman was 'The Best of the West' and he won countless tournaments. Just a small selection: he was a 9-time Dutch champion, and won the interzonal tournament in Taxco 1985 and the World Cup tournament in Rotterdam, 1989. In 1991 he came first in the Immopar rapid tournament in Paris by beating World Champion Garry Kasparov in the final. In 1993 he lost a match for the FIDE world title against Anatoly Karpov, for which he took revenge in 2016 in a short match in Moermansk: 2½-1½. Besides a composer of endgame studies and a highly popular author of chess books, Timman is also still active behind the board. In the 2nd Dutch league, he achieved a  7½ out of 8 score at the Wageningen top board last season. Timman already played two matches in Hoogeveen. In 2014 he lost to Baadur Jobava 4½-1½ and in 2015 he defeated Jorden van Foreest 3½-2½. 
Zhansaya Abdumalik (12 January 2000)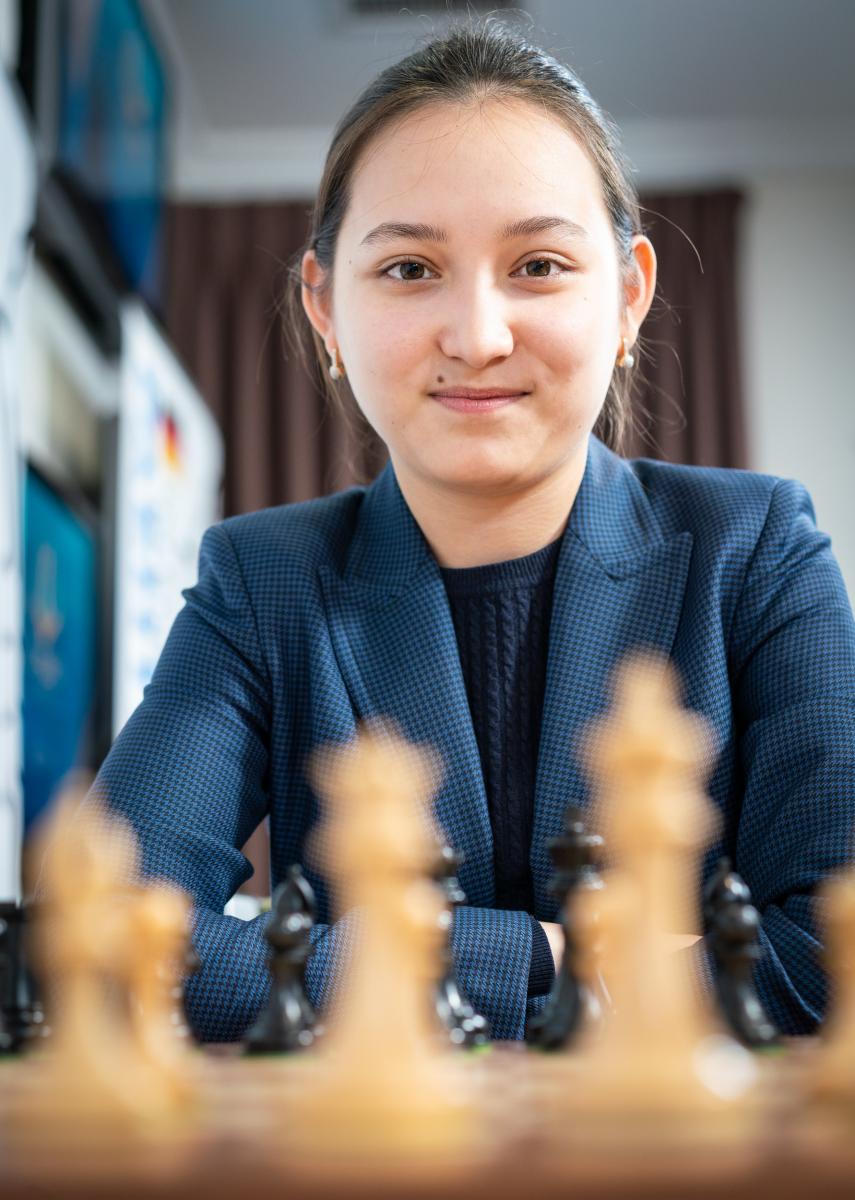 Jan Timman's opponent, the rising star of women's chess Zhansaya Abdumalik, is almost 50 years younger than the Dutchman. At 8, the Kazakh player became the world champion in her age category in Vietnam, and at 11 she became World Champion under 12 in Brazil. Zhansaya is already an International Master and a WGM. She also has 3 'male' GM norms, and her next goal is to achieve an Elo rating of 2500 to earn this highest title in chess. At 16, she became the women's champion of Kazakhstan, a country which is strongly on the rise in the chess world. In Almaty, the biggest city and the former capital, a chess school has been named after Abdumalik already. One of her coaches was Vladimir Chuchelov, who is well known in the Netherlands. At the moment, Abdumalik is first on the Women's under 20 rating list.
Alireza Firouzja (18 June 2003)
Alireza Firouzja, from the new chess super power Iran, was, and still is, a prodigy. Grandmasters who know what they are talking about call him 'the next big thing in chess'. He is considered to be an even greater talent than his fellow countryman, Junior World Champion Parham Maghsoodloo, who beat Jorden van Foreest last year in a short online rapid match from the Drents Museum in Assen. At 14, Firouzja already earned the grandmaster title, and in the past years he travelled from one tournament to another. His tactical abilities are tremendous, as he has proved many times in blitz and rapid chess. But also in 'classical chess' he has grown to world top level already. At 16, Firouzja is the strongest junior player (under 20!) in the world, and he is currently 38th on FIDE's general world list. Last year he came second in the Rapid World Championship, and this year he shared first prize in the great Sharjah Open. In the Asian Championships he qualified for the World Cup, which will be held right before the match in Hoogeveen, from 10 September to 4 October.
Jorge Cori Tello (30 July 1995)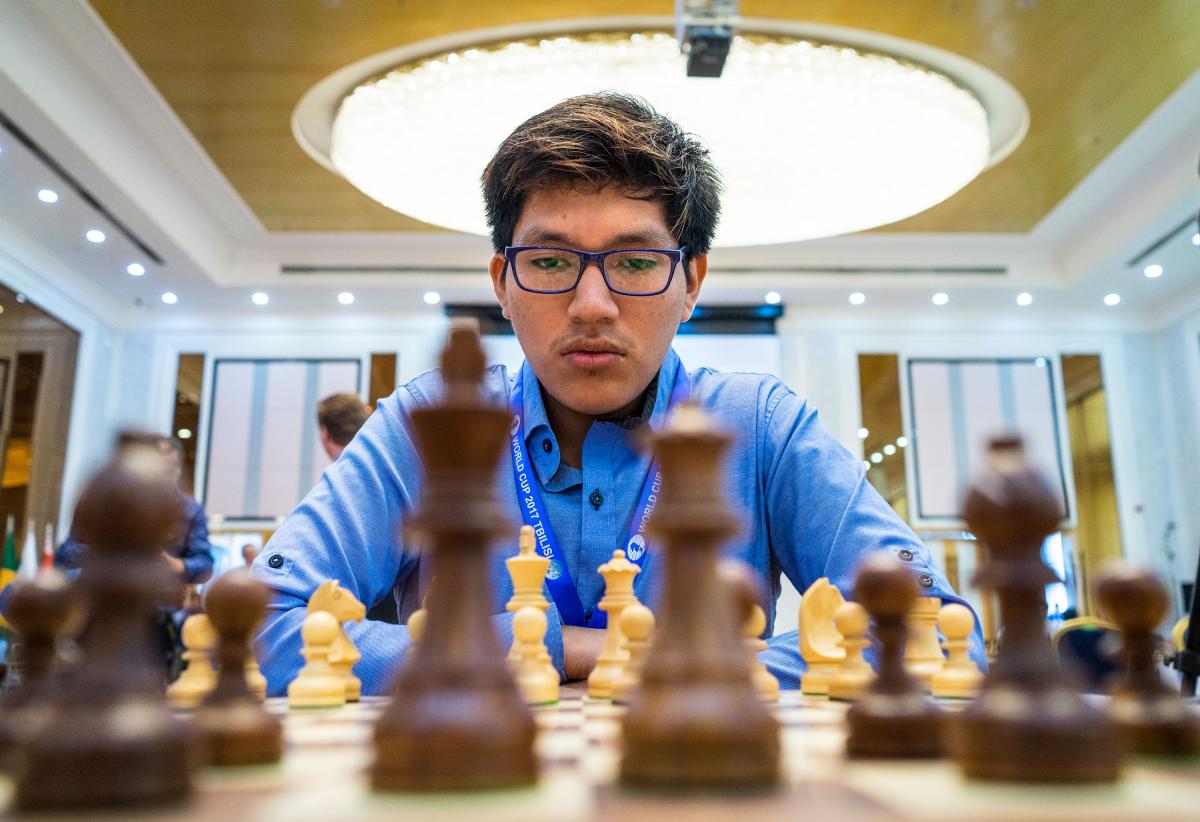 Jorge Cori, now 24, was also one of the greatest chess talents in the world in his day. He became the Pan-American champion in the categories under 10, 12, 14 and 18, and World Champion under 14 and under 16. Like Firouzja, he was already a grandmaster at 14. He has won various open tournaments, especially in Spain, and represented his country at 5 Olympiads. In 2016, Cori won the bronze medal on board 2, and in 2018, in Batumi, he achieved the best individual score of the entire event. In 2013, at the World Cup in Tromsø, Cori drew twice with Teimour Radjabov but lost the playoff after turning up late for the third game due to a misunderstanding. Jorge has an elder sister, Deysi, who is also a very strong chess player. She replaced Jorge for the 2015 World Cup when he chose to play in the Junior World Championship for the last time. Of course, Deysi is also very welcome in Hoogeveen, but we hope that Jorge will turn up for this one!